About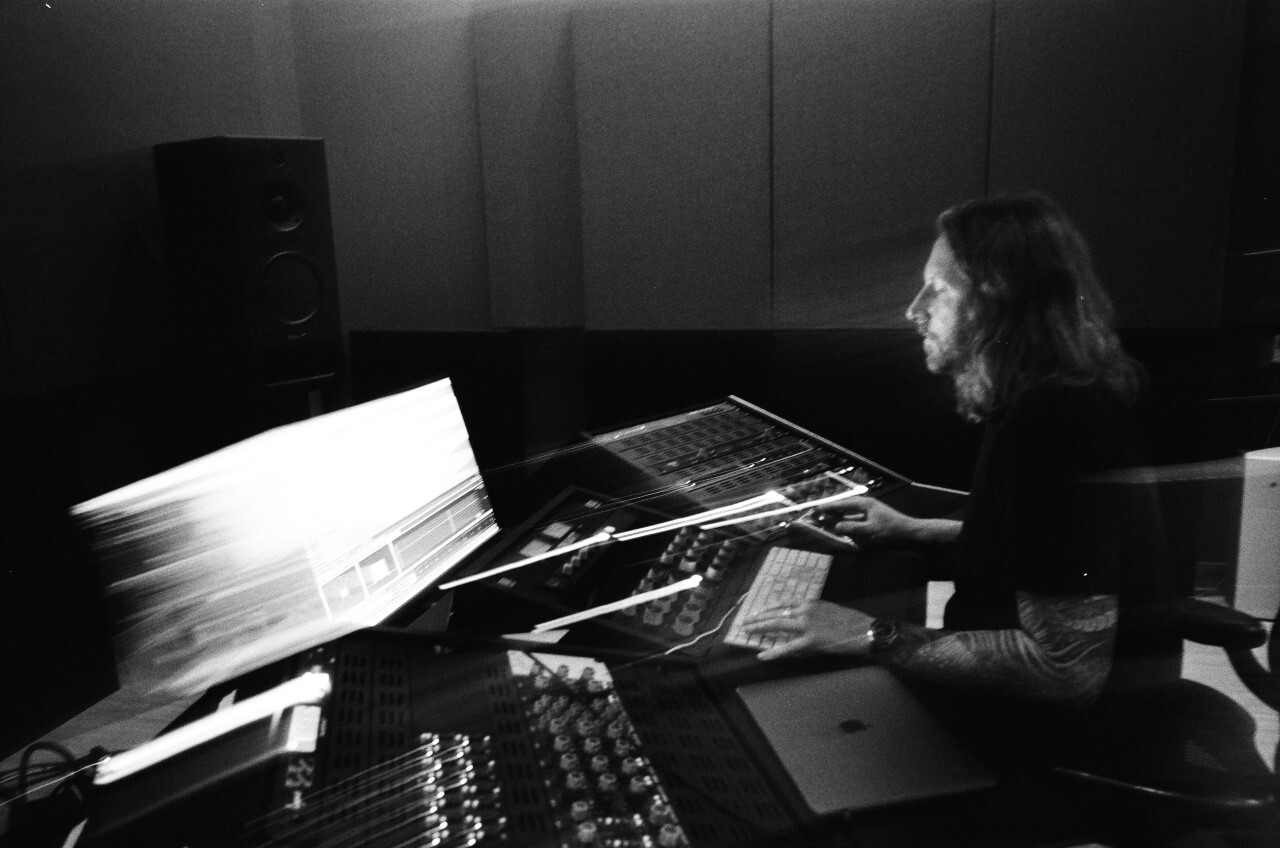 Located in the heart of Downtown Los Angeles' Arts District stands Darkart Mastering, a facility owned and operated by Mike Bell.
With over 20 years of experience under his belt recording professionally under the moniker Hive, Mike embarked on a new path with his sights set on becoming a virtuoso in the "dark art of mastering." This was followed by many notable achievements within the industry over the span of his career as an artist. Out of this long, profound career of achievements and success came Darkart Mastering, founded in 2012 by Mike.
In '97, Mike inked a deal with FFRR/London Records (Polygram, now Universal) to produce the legendary solo album, 'Devious Methods.' This unleashed the classic track 'Ultrasonic Sound' which went on toachieve multi-platinum sales and reached worldwide acclaim after being licensed to the 'Matrix Soundtrack' and being the opening theme to 'The Howard Stern Show' and 'Monday Night Football' on Fox Sports.
Soon thereafter, Mike wrote the track 'Neo' for The Matrix Reloaded but after rave reviews and support within the elite London DJ circle, he ended up releasing it himself on his label, Violence Recordings. This was unprecedented from an American Drum & Bass artist at the time and after a string of anthems, Mike was known as the undisputed top D&B producer/DJ/label owner in the entire continent of North America.
Under Darkart Mastering, Mike has worked with the likes of Diplo, Skrillex, The Chainsmokers, The Glitch Mob and been behind the Grammy-award winning album 'Woman Worldwide' by Justice and the multi-platinum track "Lean On (Feat MØ)" by Major Lazer & DJ Snake.
"I think mastering is one of the most misunderstood aspects of the music business," expresses Mike, "Even people I know who have been in the game for decades don't seem to have a firm grasp on its importance."
He continues: "To put it simply, mastering is the last stage in the process of quality control. If you missed something in the mix, the mastering engineer might be able to fix it. If the mix sounds a bit thin and needs to be warmed up, that's the mastering engineer's job. If it's dull and needs to be brighter, if it's too dynamic and needs to be loud, that's mastering. Even mixes that are near perfect can end up gaining that extra 1% that helps an artist stand out in this highly competitive industry."
For artists who are looking for tips on how to improve their mixdowns before sending to mastering, Mike says: "Try not to get too lost in seeking perfection. Do your best to get everything sounding as balanced as possible and most importantly, get a great vibe. That's what matters. Don't suck the life out of it. Get it as close as you can, then send it to me and I'll take it home."